Download your FREE guide to setting goals to learn how to set good speech therapy goals - and what not to do.
You'll get:
3 Steps to Setting Goals

5 Common Pitfalls to Avoid

6-Part Template for Setting SMART Goals

100 Examples of Functional Goals
​
Focused on adults with aphasia, but useful for any population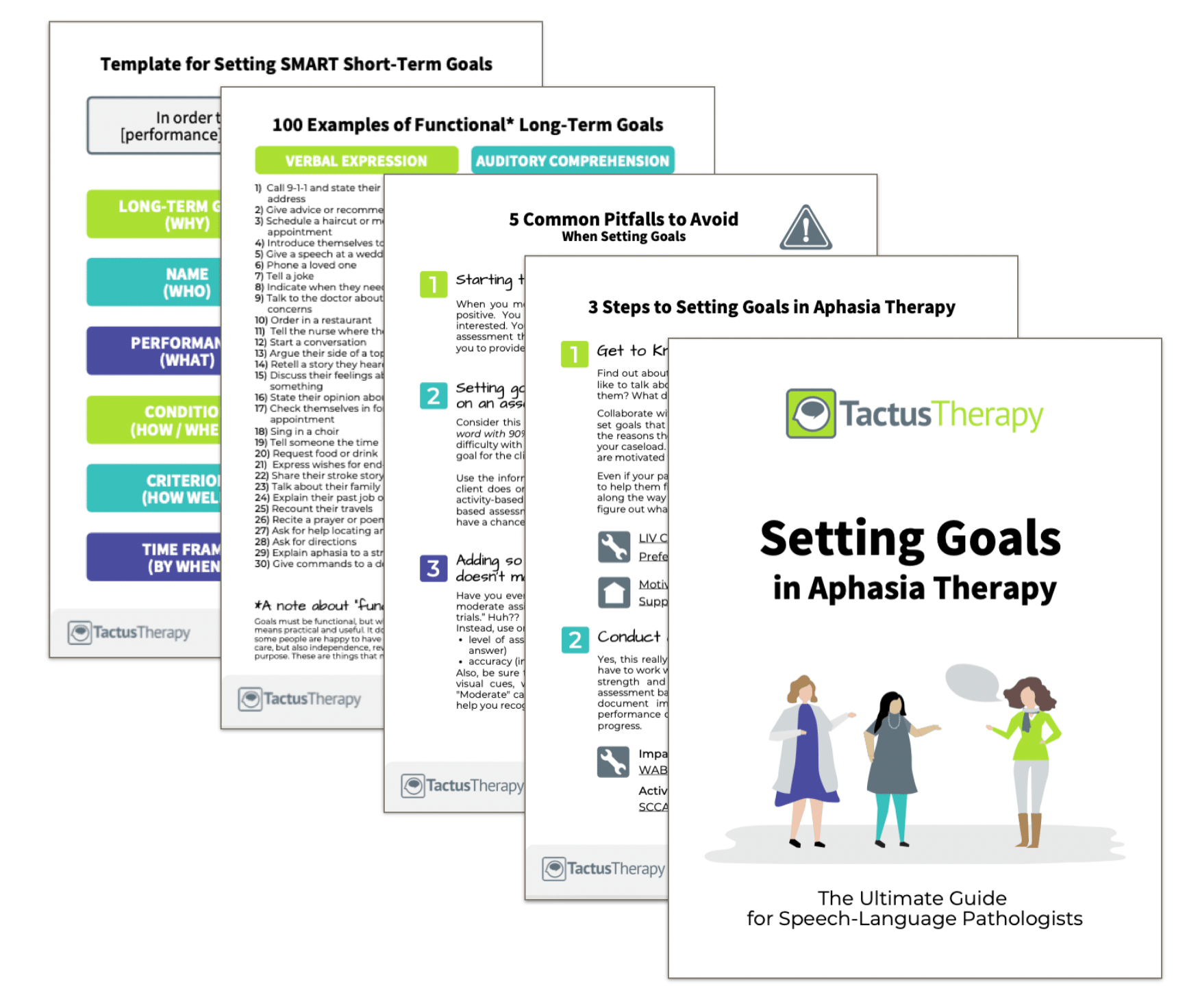 ​
When you set meaningful goals, your patients will be more motivated. Your outcomes will be more significant. Your work will be more satisfying.
Download this 11-page PDF now to improve your therapy by ensuring you're starting off on the right track.
SLPs are raving about this resource!
"This is an outstanding guide for identifying & writing meaningful, effective, person-centered goals for adults. With links to evidence-based resources, it's a one-stop-shop for revamping goal writing! I will be using it heavily and will share it with my student clinicians."
-Monica Ellis, MS, CCC-SLP
Grab Your Copy!
We respect your privacy. Unsubscribe at any time.